RYA Cruising Instructor Sail Course

The Cruising Instructor Course is the entry level for any Yachtmaster Offshore who wants to begin teaching. The Cruising Instructor qualification enables you to teach Competent Crew and Day Skipper practical courses when working for a RYA Training Centre. Here at Hamble School of Yachting we have an international reputation for delivering courses of the highest standard.
The Hamble Cruising Instructor Course is recognised as the leading course of its kind. This is due in part to over fifteen years of ongoing development, making it a very refined product, but also to the highest quality of instructors used to deliver the course.
The features of the Hamble Cruising Instructors Course are:
5 Days of quality tuition including 1 day moderation.
Pre course knowledge check (online course prior to attending the 5 day course).
A quality course teaching you how to teach, whilst assessing your own skills.
Full information on course and lesson planning.
Informative day by day feedback.
An action plan to help you in the future
So why should you choose the Hamble School of Yachting to do your Cruising Instructor Course?
Here at Hamble, we firmly believe that not all Cruising Instructor Courses are the same. We have worked very hard over the last 15 years to ensure that we are the market leaders in delivering this course. The 5 days on this course are used fully to ensure that you get the very best instructor training, any less is not enough!
The benefits of the Hamble Cruising Instructor Course are
We have over 15 years expert experience in running this course.
We actively recruit people who have completed our Cruising Instructor Course.
An international reputation for providing excellent training.
That the course is dedicated to instructor training, and does not form part of another course.
4-1 Ratio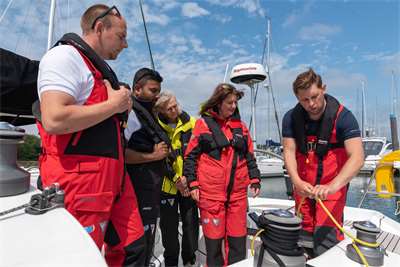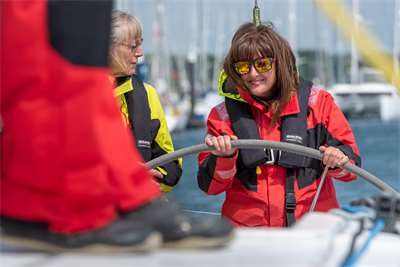 Itinerary:
1830 Sunday until approximately 1600 Friday.
What's Included:
All food, wet weather gear and accommodation onboard. For details of what you should bring please refer to the FAQ's section.
Back to course page